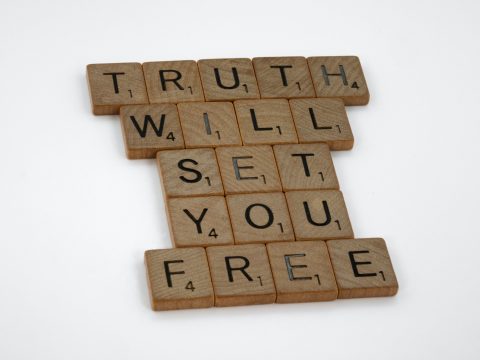 As you read the Bible you come across several stories where it appears that someone lies to another person, and that appears to be OK.  In the story that's found in 2 Kings 6, the Syrian king attempts to attack and capture the king of Israel, but Elisha got in the way.
When reading this story though you run across a verse that looks very strange because it makes it look like Elisha was very deceptive and that he just plain lied. Here's that part of the story:
Verse 19 says,
"Now Elisha said to them, "This is not the way, nor is this the city. Follow me, and I will bring you to the man whom you seek." But he led them to Samaria."
The questions that most people have after reading this may be something like, "Why did Elisha lie?  Is there a difference between one lie and another?  Is this a good example of a so called 'white lie'? Is it OK if a prophet lies, but not anyone else?"
It has been said that prophets that lie are not prophets of the Living God because the Bible tells us that God cannot lie, but how are we to understand what happened in this story?  It appears that Elisha lied, so was he not a true prophet then?  Let's take a look at the whole story again to see what was really happening so that we can determine if Elisha was lying or not.
8 Now the king of Syria was making war against Israel; and he consulted with his servants, saying, "My camp will be in such and such a place." 9 And the man of God sent to the king of Israel, saying, "Beware that you do not pass this place, for the Syrians are coming down there." 10 Then the king of Israel sent someone to the place of which the man of God had told him. Thus he warned him, and he was watchful there, not just once or twice.
11 Therefore the heart of the king of Syria was greatly troubled by this thing; and he called his servants and said to them, "Will you not show me which of us is for the king of Israel?"
12 And one of his servants said, "None, my lord, O king; but Elisha, the prophet who is in Israel, tells the king of Israel the words that you speak in your bedroom."
13 So he said, "Go and see where he is, that I may send and get him."
And it was told him, saying, "Surely he is in Dothan."
14 Therefore he sent horses and chariots and a great army there, and they came by night and surrounded the city. 15 And when the servant of the man of God arose early and went out, there was an army, surrounding the city with horses and chariots. And his servant said to him, "Alas, my master! What shall we do?"
16 So he answered, "Do not fear, for those who are with us are more than those who are with them." 17 And Elisha prayed, and said, "Lord, I pray, open his eyes that he may see." Then the Lord opened the eyes of the young man, and he saw. And behold, the mountain was full of horses and chariots of fire all around Elisha. 18 So when the Syrians came down to him, Elisha prayed to the Lord, and said, "Strike this people, I pray, with blindness." And He struck them with blindness according to the word of Elisha.
19 Now Elisha said to them, "This is not the way, nor is this the city. Follow me, and I will bring you to the man whom you seek." But he led them to Samaria.
20 So it was, when they had come to Samaria, that Elisha said, "Lord, open the eyes of these men, that they may see." And the Lord opened their eyes, and they saw; and there they were, inside Samaria!
21 Now when the king of Israel saw them, he said to Elisha, "My father, shall I kill them? Shall I kill them?"
22 But he answered, "You shall not kill them. Would you kill those whom you have taken captive with your sword and your bow? Set food and water before them, that they may eat and drink and go to their master." 23 Then he prepared a great feast for them; and after they ate and drank, he sent them away and they went to their master. So the bands of Syrian raiders came no more into the land of Israel.
After reading the above story it should be obvious that the king of Syria was actually trying to capture Jehoram, the king of Israel, and kill him. (Wicked Jehoram was much like his father, King Ahab.)
When the Syrians surrounded the city of Dothan what they really wanted was the king of Israel who lived in the capitol city of Samaria 17 miles away), but Elisha was the major "bump in the road" that needed to be removed. So, when Elisha told them that they were in the wrong city and that he wasn't the man they really wanted, he was not lying.
God had been telling Elisha exactly what to do all along, and this was a continuation of the same.  God was trying to save Israel, not just from the Syrians, but from themselves.  God was also trying to reach the heart of both kings to remind them that HE, God, was the only true and living God.  He was wanting to save both kings and all the people for His eternal kingdom.
This is just another example of how much God LOVES everyone.  God wants all of us to be saved.

Scripture taken from the New King James Version®. Copyright © 1982 by Thomas Nelson, Inc. Used by permission. All rights reserved.