How to Know God's Will for Your Life

People the world over want to know what God wants them to do, but most have no idea how to find out for sure. Wouldn't it be awesome to have a simple way to KNOW, beyond a shadow of a doubt, that what you are about to do is the absolute best for you, and is exactly what GOD wants you to do?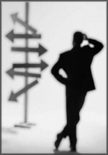 It makes sense to want to know what God wants for us, but first we need to ask ourselves a few questions:
Do we believe that God knows everything, including what is best for us? (Of course! Luke 12:30 tells us, "For all these things the nations of the world seek after, and your Father knows that you need these things.")

Do we believe that He loves us and wants only the best for us? (Of course! Jeremiah 29:11 says, "For I know the thoughts that I think toward you, says the LORD, thoughts of peace and not of evil, to give you a future and a hope.")

Do we believe that if we ask Him for something good God will hear our prayer and give us what we need? (Of course! Jesus said, "Ask, and it will be given to you; seek, and you will find; knock, and it will be opened to you. For everyone who asks receives, and he who seeks finds, and to him who knocks it will be opened." Luke 11)

Do we believe that God has the power to do anything He wants? (Of course! Colossians 1:16 says, "For by Him all things were created that are in heaven and that are on earth, visible and invisible, whether thrones or dominions or principalities or powers. All things were created through Him and for Him.")
This means that:
We know that He is all-powerful; He can do ANYTHING.

We know that He is all-knowing; there isn't anything about you He does not know. (This also means that there isn't any "job" He does not know everything about. So if it will be a good fit for you, He already knows.)

We know that He can be at more than one place at a time; there will never be something He cannot handle at just the right moment.

We know that He loves us enough to die for us.

We know that He wants us to be happy and that He wants the very best for us, so we also know we can trust Him.

We know that He wants us to live and not die.

We know that if we ask anything in the name of Jesus, He will do it, especially if it is good for us and good for those around us. (Remember, He loves them too and wants the best for them just as much as He wants the best for us.)
This is a very short list, but it tells us that if something can be done, God can do it. And if we will only ask Him for directions then our way will be made crystal-clear.
OK, let's say that you are at a cross-roads and there are MANY options available to you. If you take one option, things might start out really good, then go sour quickly. Or if you take another, things might go really well for years, so well that you start to forget about how much God loves you, and you sure don't want that. Another option might take you before thousands of people, you could become really well known, and you could use that to help a lot of people. How do you know, how do you choose?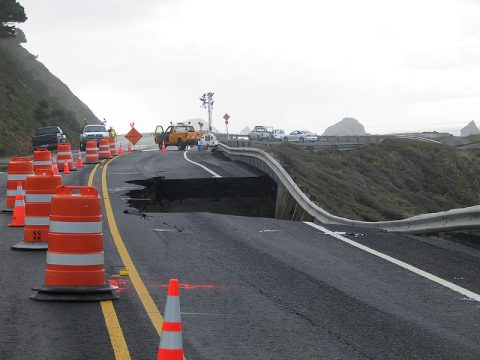 One suggestion is, if you trust God, then ask Him to close all other options and leave only one option available then you'd know for sure that this is the path God wants you to go down. The problem with this suggestion is that if doors are closing on you, you could get hurt feelings.
On the other hand, if you really trust God that much, why not just ask Him to get you interested in only one option more than you are interested in the others. If you have submitted yourself to Him every morning then trust Him to lead you down the right path. He knows your wants better than you know yourself. He knows what is down the road a bit too and can steer you away from the "washouts" and "potholes" of life.
But if you really want to know, yet you find yourself doubting just a little, then ask God to close all other doors except the one He knows is best for you, and for those around you. Then when you have no other option than the one in front of you, you can go on your way rejoicing and knowing that even if there are bumps in the road this is still the right path. (You may even want to stay on that path until He opens another door and once again closes all others. Just don't let your nose get bent all out of shape when doors start slamming all around you.)
There is a story told of a king who did not believe in the goodness of God, but he had a slave who in all circumstances would always say, "My king, do not be discouraged, because everything God does is perfect. He makes no mistakes!"
One day they went hunting, and along the way a wild animal attacked the king. His slave managed to kill the animal, but could not prevent his majesty from losing a finger.
Furious and without showing his gratitude for being saved, the king asked, "Is God good? If He is so good I would not have been attacked and lost my finger."
The slave replied, "My king, despite all these things, I can only tell you that God is good, and he knows why these things happened. What God does is perfect. He is never wrong!" Outraged by the response the king ordered the arrest of his slave.
Later the king left for another hunt, this time alone. While hunting he was captured by savages who engaged in human sacrifices.
When they had the king on the altar and ready to sacrifice him the savages discovered that their victim did not have one of his fingers. According to their beliefs only a whole person with all his/her parts intact could be offered to the gods. The king without a finger was deemed an abominable sacrifice for their gods and so they released him.
Upon his return to the palace, the king authorized the release of his slave. He received the slave affectionately. He asked his slave, "My friend, God was really good to me! I was almost killed by the wild men, but because I was missing a single finger I was let go! But I have a question. If God is so good then why did he allow me to put you in jail?"
The slave answered, "My King, if I had gone with you on this hunt I would have been sacrificed instead because I have no missing finger. Remember, everything God does is perfect. He is never wrong. He made you keep me in jail so I would not be with you on the hunt."
Often we complain about life, and negative things that happen to us, forgetting that nothing is random and that everything has a purpose. Every morning, offer your day to God, don't be in a rush. Ask God to inspire your thoughts, guide your actions, and ease your feelings. And do not be afraid. God is never wrong!
Are you at a crossroad and need an immediate answer? Whether you ask God to open only one door and close all others, or just ask Him to guide you through the correct door will depend on your maturity as a Christian. It's your choice how you ask Him to help, but if you really want His help, just ask!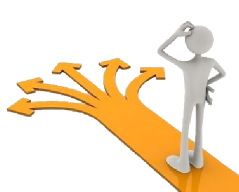 Either way you choose, you can be positive that He will direct your path!  After all, God loves you!